Lifestream / Retro Game Remix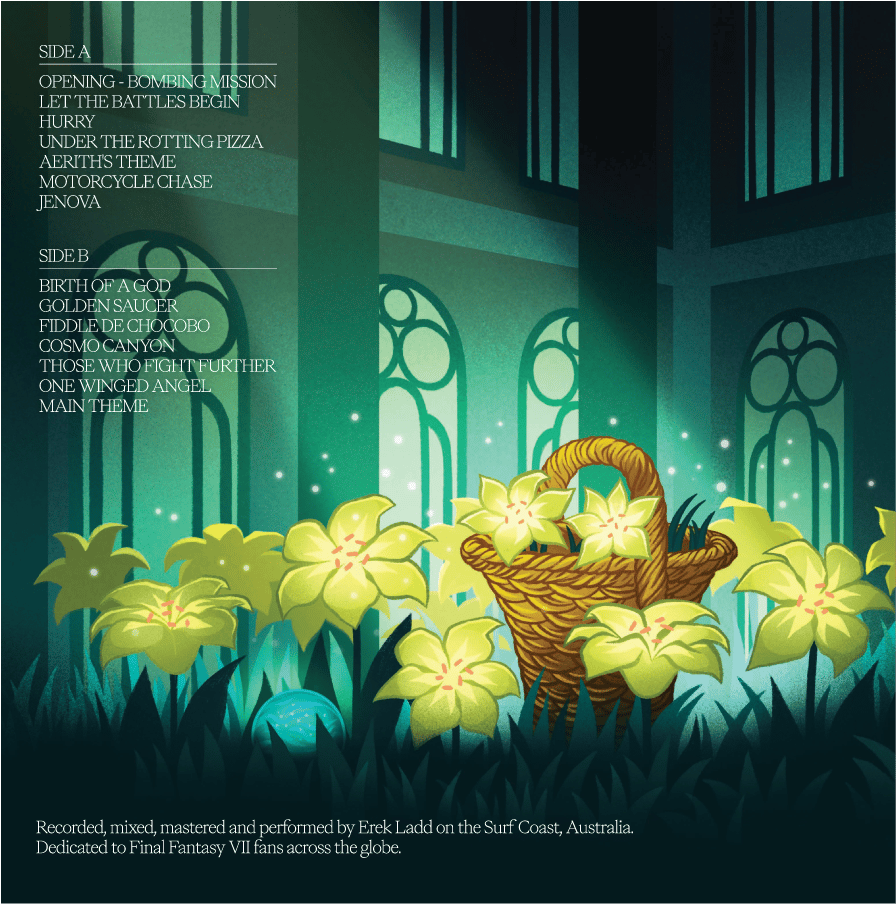 Pressed on 180 gram vinyl, with a "Holy Materia" color configuration.
Jacket design by the incredibly talented Miguel Co.
"When I was a kid, I remember going into my local video rental store and seeing a copy of Final Fantasy 7 on the shelf and being really intrigued by the cover of the game, with Cloud staring at the Shinra building holding the buster sword. Since that moment I was hooked on the world, the story and the characters.
Lifestream is my attempt at re-telling this classic story through the music featured in the game. I hope that you can listen to this album and re-live the incredible adventure and story that is Final Fantasy 7.
Dedicated to my son Oliver, who is my lifestream."
--Erek Ladd (Retro Game Remix)
Also available digitally on Bandcamp!
https://retrogameremix.bandcamp.com/album/lifestream
Preorders open August 2022! Expected to ship early October.
Note: If your order contains a pre-order, you order will ship when ALL items are available.